Kick Start Generation OVA + Album (download)

Developer:

Genre:

Digital Anime

Specification:

All Ages, Full Voice

Category:

Price:

$19.95 MG point:99

On Sale:

Dec 19, 2019

OS:

Windows 7, Windows 8, OS X, Linux, Windows 10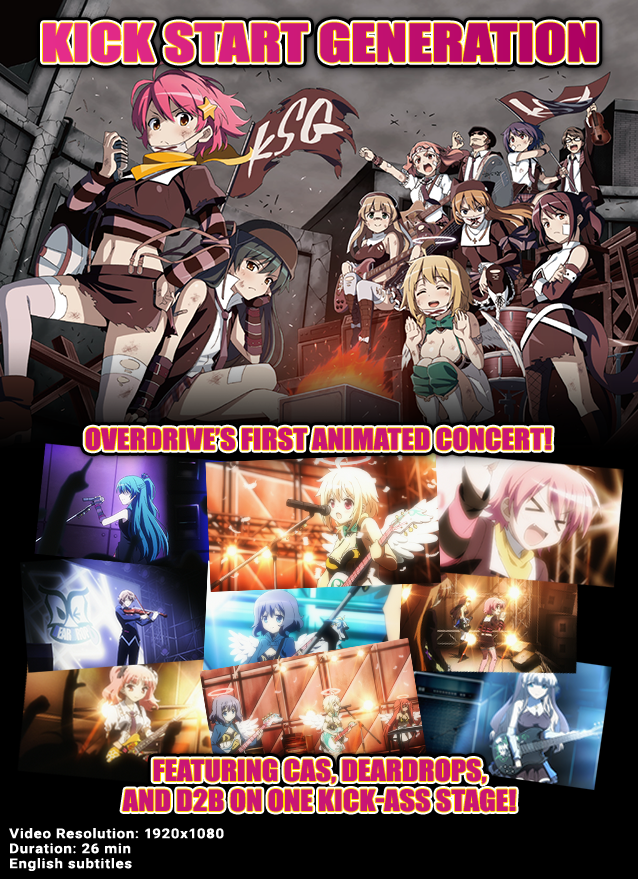 Shiino Kirari

After graduation, she made her debut as a singer.

Most of her activity has been abroad in America, and she's become widely acknowledged by certain musical circles.

Kaguya Riho

She's been making a living by working part time jobs while staying active as DEARDROPS's vocalist.

Aine

An angel of love who, at a glance, seems like an ordinary girl who is always energetic, kind, and a bit clumsy. Bringing others happiness is what she lives for. When she is left unable to complete her angelic duties, she enlists Tomoe to act as an "angel's proxy" to assist her.

| | |
| --- | --- |
| Sounds: | MP3/FLAC Compatible Playback Software |