Welcome to the Adventurer Inn! (download)

Developer:

Genre:

Simulation

Specification:

Without Mosaics, Full Voice

Category:

Price:

$19.95 MG point:99

On Sale:

Apr 3, 2021

OS:

Windows 7, Windows 8, Windows 10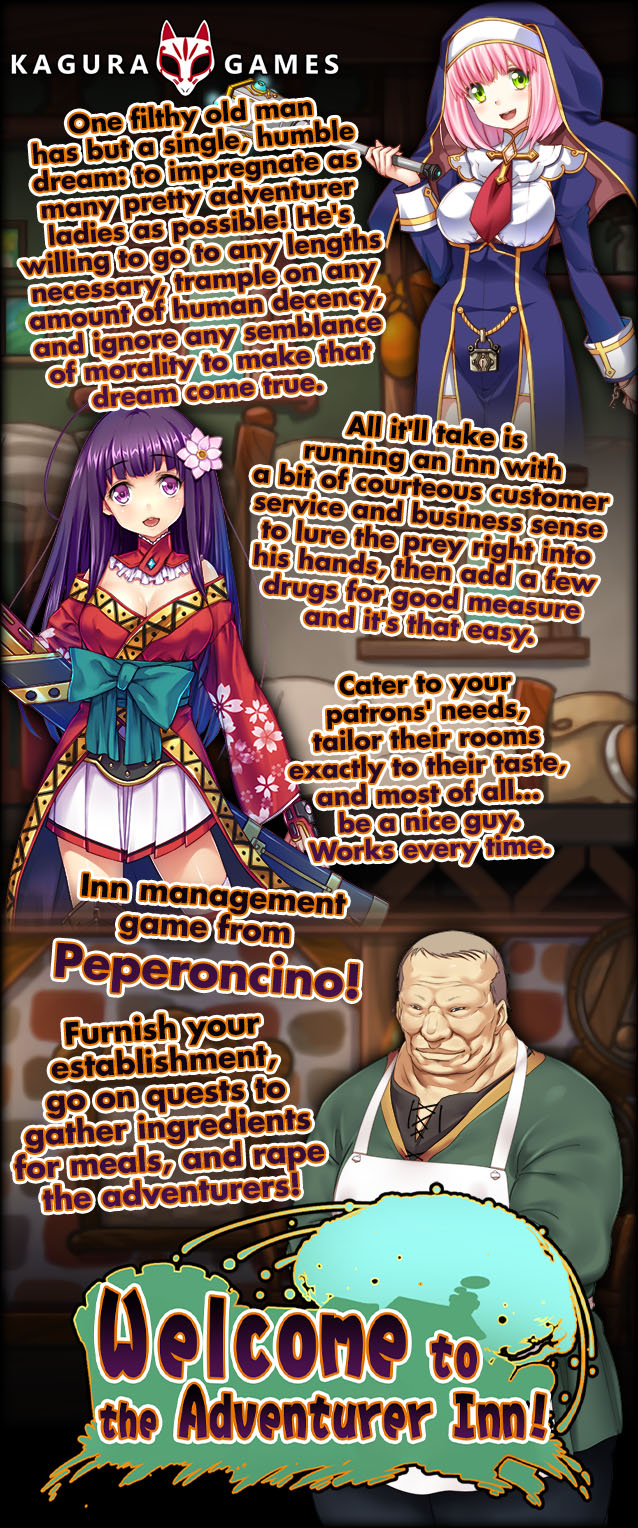 Innkeeper

A level 99 rape master with 80 prior convictions. The Adventurer Inn is his latest scam, a cover for him to fuck as many female adventurers as possible. Callous and self-centered, he loves objectifying women.

Reny

A gentle, meek, and devout priestess, loved by all. She's come to the inn by divine providence, seeking to fulfill her god's wishes, but will that remain her goal for long?

Charon

A strong and willful warrior with a penchant for cute boys. Famous for her exploits in the arena and unparalleled strength, she visits the inn in search of respite, and maybe a pretty face to let loose with. Though the boy she finds is a little less than cute.

Kaede

Foreigners come from lands unfamiliar, their goals unknown. Kaede is one such stranger when she knocks on the inn's door. Her exoticism draws some unsavory eyes, and her ignorance is a prime target for the sleazy innkeeper.


Arle

Arle's awesome power and intimidating appearance may fool some, but even the mighty can be innocent at heart. This powerful lord is on a perilous quest and seeks rest at a nearby inn, until the talons of a predator seeks to take advantage of that naivety.

Emma

Foul rumors circulate summoners everywhere they go. Rituals, bloodletting, sacrifices, demons, nothing good seems to follow where they go. Enter Emma, who arrives at the inn enshrouded in mystery, but a certain old man has his sights set a little lower.
| | |
| --- | --- |
| Required CPU: | Intel Core2 Duo or better |
| Required Memory: | 4 GB RAM |
| Required Graphics: | DirectX 9/OpenGL 4.1 capable GPU |
| Required HDD Free Space: | 1GB available space |
| DirectX: | 9.0 |