A princess with enormous breasts falls into the hands of demons and has her voluptuous body tormented by tentacles and slimes!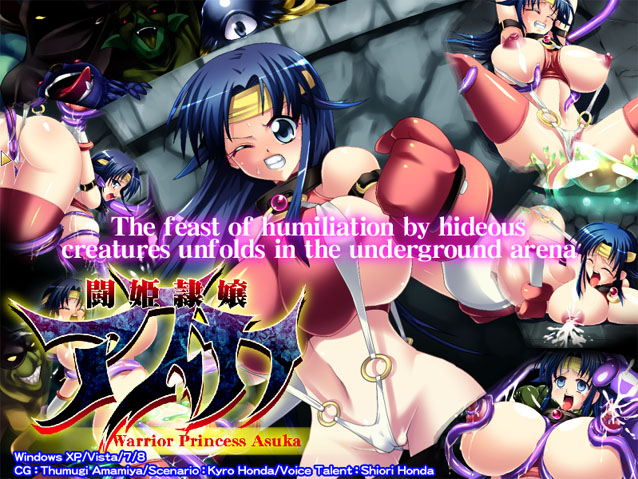 St. Nibel is caught off guard during the absence of its royal army and its castle is occupied by the demon army Girudea commands. Girudea takes the castle's inhabitants hostage and demands Princess Asuka battle with his monsters as a condition of their release. The monsters slowly come at Asuka who stands in the arena to save her people. Tentacles and slimes torture Asuka's voluptuous body. And so begins Asuka's hopeless battle...

Features
High quality graphics, scenario, sound, programming
Full Voice
Try the demo before you buy!